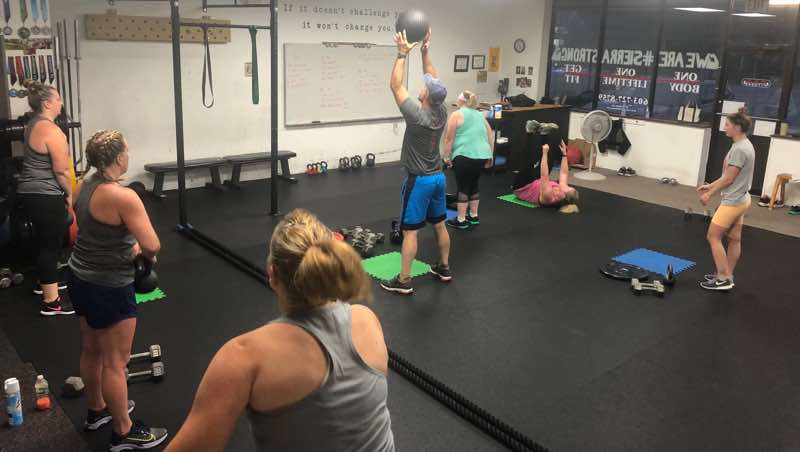 We offer the following classes.
Bootcamp – a combination of strength, cardio, flexibility, core, and functional movements. These workouts are high intensity, but I encourage you to try the class no matter your skill or fitness level.
HIITBURN: High Intensity Interval Training – Always a work:rest ratio. This class combines mostly body weight exercises with bursts of cardio.
Basic strength –Beginner to intermediate full body workout, low intensity for conditioning.
Strength & Conditioning – a combination of cardio and strength training segments that elevate your heart rate and boost your calorie burning potential.
MetCon – a slightly higher intensity circuit-style workout that consists of working the whole body with shorter recovery intervals. Includes EMOM's, AMRAP's and partner workouts.
Contact us for more information.